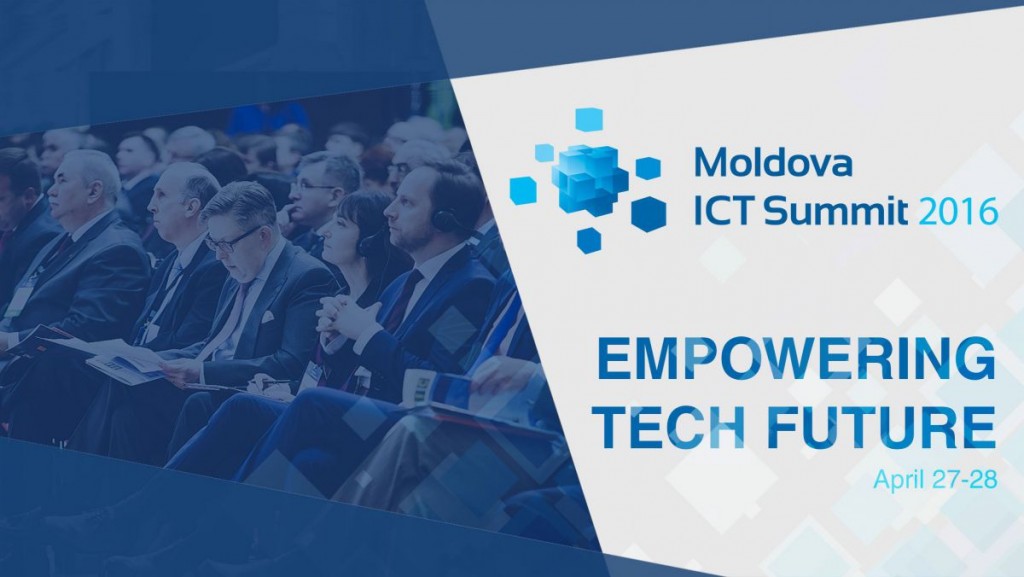 ---
Moldova ICT Summit brings over 80 speakers from 15 countries to foster digital transformation of the country. Over 1000 participants will take advantage of one of the most important ICT events in Moldova.
The conference  will take place on April 27-28, 2016, Radisson Blu Leogrand Hotel, Chisinau, Republic of Moldova.
Moldova ICT Summit 2016, the ICT event of the year, organized by Moldovan Association of ICT Companies, under the patronage of Ministry of Information Technology and Communications, in partnership with USAID Competitiveness Project, Austrian Development Agency, Council of Europe, Microsoft, Orange, MUK, Endava, DAAC System Integrator, Intel, and other partners and sponsors.
Sounds serious, doesn't it? 😉 But Moldova ICT Summit 2016 is the key industry event that aims to gather national and international ICT entrepreneurs and professionals, Academia and governmental representatives from all over the world to foster the digital transformation, secure an innovative ecosystem for Moldova's advancement in the global IT world.
[easy-tweet tweet="Empowering #Tech #Future in #Moldova on #MoldovaICTSummit " user="150sec" hashtags="iamachanger,localsmd" url="http://goo.gl/XS78PE"]This year the event will focus on tracks: ICT4Development, ICT4startups, ICT4Business, ICT4Professionals, ICT4Education. Each track is targeting different group of participants. Organisers prepared thematic sections focusing on the differences in needs of each group. Invited speakers will share their knowledge and experience in the field of their expertise.
It is worth to mention here, that our co-founder, Agata, has been invited to speak about the role of VC funds in enterpreneurial ecosystem. If you plan to attend Moldova ICT Summit you may see her on startup stage at 2.30pm on 27th.
More details and the agenda on the official site www.moldovaictsummit.md.