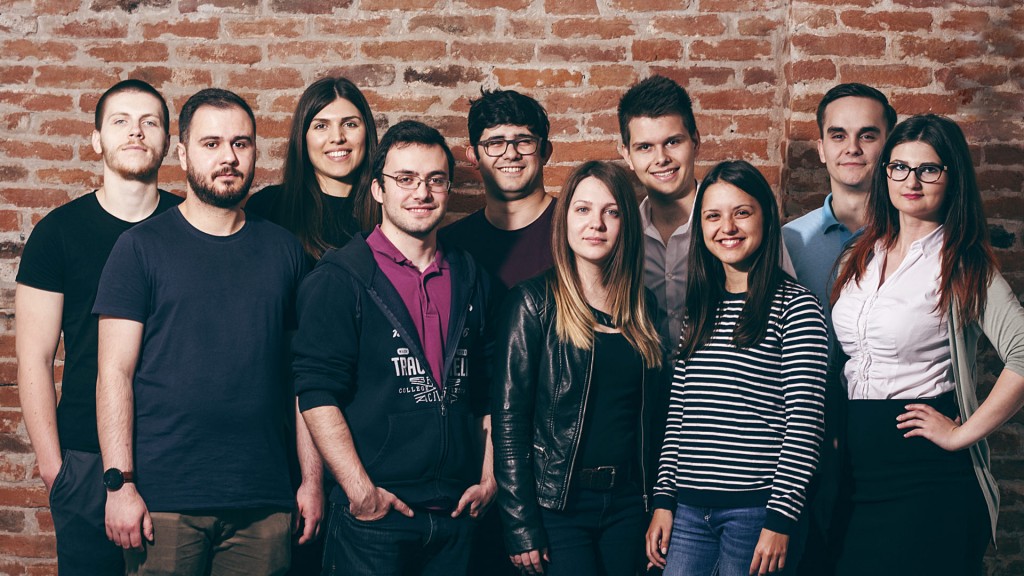 ---
Letz is a startup form Skopje (Macedonia) that also has offices in Amsterdam. Their product is an AI powered chatbot that keeps track of daily tasks and helps users get through busy days. Now they have announced a seed investment of 100 000 EUR from South Central Ventures, the first investment the VC Fund has made in Macedonia.
The two founders, Nino Karas and Martin Anchevski are not at thier first entrepreneurial endeavour. They were working on developing their team since 2011 and co-founded Codewell, a software development company. Last year the team was part of Rockstart Accelerator in Amsterdam that also provided support in the investment in the new company, Letz.
With Letz they plan to change how we think about productivity, introducing a completely new way to organize the daily tasks and set reminders. The chatbot engages in a conversation, so the users have the impression of talking to a friend that reminds them of the tasks or even motivates them with funny comments. Their early adopters are young professionals and non-business people.
"Letz is brining a new perspective towards the personal productivity problem by boosting user's productivity, via a subtle and friendly interaction that is the chat. The well-known interaction and subtle presence will provide the full support for the user through his day helping him become productive effortlessly. The investment from South Central Ventures will accelerate us to finish and launch the product in its final form as well as help us place the product on the global marketplace" – Nino Karas, Co-founder, Letz
The investment will help the team to finish the development of the product and fuel the international marketing efforts since the product launch is scheduled for 5 October.
'It's always exciting to add an investment to the portfolio, but Letz is special, as it is SCV's first investment in a Macedonian start-up, and I'm sure not the last one. We immediately liked the idea of using conversational interface to address the productivity challenge we are all facing, not only in business but also in everyday life. Nino and Martin managed to put together a great, enthusiastic team with a lot of knowledge, and came up with a solution tackling this challenge in a natural and fun way. We are joining forces with them to help them ride on the wave of chatbots' popularity and exploit the potential of Letz to the fullest.' – Tatjana Zabasu, Partner, South Central Ventures
[easy-tweet tweet="#AI #Chatbot @Lucy_Letz is the first investment in #Macedonia from @VenturesSc " user="150sec" hashtags="CEEmakers" url="http://goo.gl/7v2eLq"]