---
During two intense days, before an audience of about 100 investors, three of the world's most renowned venture capital funds – Speedinvest, J&T Ventures and Startlab and the best startups from the region, sought to achieve a business take-off.
Among the top 50 teams, there were representatives form the following countries from the region: Serbia, Croatia, Macedonia, Montenegro and Kosovo, which competed in the categories "Business and Productivity", "Lifestyle and Fun", "Life Science and Energy", "Environment", "Mobility and Transportation".
After the presentations held during the first day, an expert jury almost unanimously selected three teams with great market potential. In the category "Lifestyle and Fun" the best team was EuroPATC from Serbia – with an application that allows parents with autistic children to keep track of and take care of their children.  In the following category, "Life Science and Energy", the jury was impressed by the Croatian startup called Dental BioSciences, which requests from 100 to 300 thousand euros for the research and development of injectable bone substitutes for use in dental medicine and in other fields of medicine that require bone regeneration. The Croatian team IndiKnow, in addition to this acknowledgment, gained another chance for further negotiations with the J&T Ventures fund in order to secure the capital needed for the further development of a business platform with connects businesses in tourism.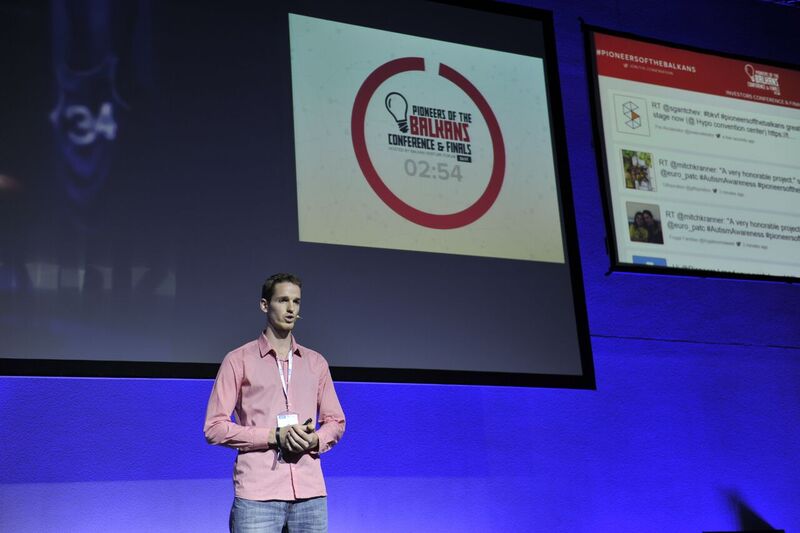 The second day of the conference was reserved for further presentations of teams and a few more interesting expert panels, as well as for big surprises. In the category "Environment", the team from Serbia was selected as the most attractive with their product Contra Ignis Gel – an innovative gel that protects any material from fire, which could lead to the prevention of forest fires. In the category "Mobility and Transportation" the winner was the team SailRouter – an application that enables boat owners to rationalize their fuel consumption. In the category "Lifestyle and Fun", the startup team BOYA crayons was also pointed out – an innovative drawing tool that enables more free and safe movements when drawing.  The team Supracontrol from Croatia was the multiple winner of this day. Aside from their victory in the category "Business and Productivity", they gained the chance for further negotiations for the amount of 100,000 euros in accordance with the choice of SpeedInvest.  Also, the fund StartLabs selected two teams with which they will negotiate for the amount of 50,000 euros. DataMaid – a platform for more simplified sharing of content on social media, and AlphaStack – a platform for more efficient, simplified and faster initiation of development projects.
Supracontrol and Trillenium team were also invited them to participate at Pioneers of Asia, which will give the the opportunity to present themselves to an even larger number of investors.