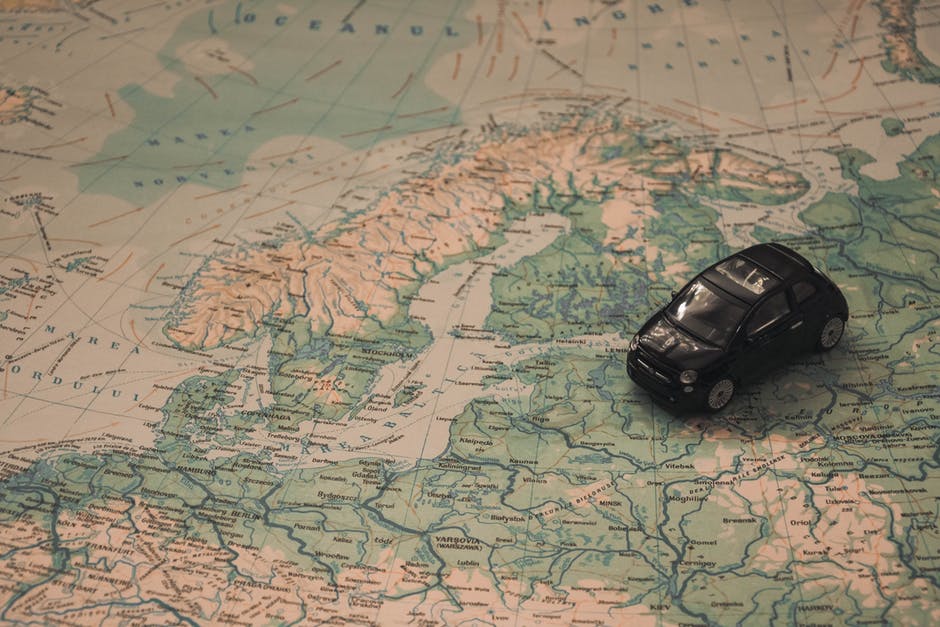 ---
Despite perceptions of safety and security across Europe, it remains the world's leading tourist destination, with Central and Eastern Europe enjoying the highest growth in tourists in 2017.
Europe has witnessed a boost in tourism, with a 5.9% increase in tourists arriving by air in 2016. Central and Eastern Europe have registered the highest increases, as Bulgarian and Romanian air traffic climb by over 20%, according to European Tourism in 2017: Trends & Prospects (Q2/2017), and Hungary, Croatia and Lithuania are all up by nearly 15%.
The emergence of CEE countries in the travel and tourism sector has contributed to the emergence and development of startups, who have jumped at the opportunity in the market, taking advantage of the growth trend in the region.
"Tourism has unique potential in building a local startup ecosystem," says Lisa Besserman, founder of community based startup, SUBA. Besserman herself has used the benefits of the tourist industry, her travel experience inspiring her in the creation of her own company which connects users from across the world. "When people visit a new city they're exposed to different cultures, opportunities and environments. Sometimes these encounters can inspire people to start businesses, build teams, or grow their target market into new regions".
Many startups are occupying the gaps that traditional travel industries can no longer fill, by providing an online accessible platform to tourists and travellers. Hungarian startup business Beontrips, is one such company. Launched this year, Beontrips is a brand new travel service on the local marketplace making it possible to purchase tailor-made travel packages. Through their online travel portal, global travel options are now available for booking in both English and Hungarian languages. Beontrips goes beyond merely acting as a search tool for trip bookings, by offering customized travel ideas, tips and information from top travel experts.
Operating on a similar level is Bulgarian travel platform company SpeediFly. After receiving financial backing from Czech startup accelerator Startupyard, the company expanded its services to London last year. SpeediFly hails itself as the first social travel platform for ultra spontaneous travelers, providing highly customised travel recommendations based on user interests and last-minute flight availability. By combing features including price drop alerts, flight invites and a messaging system, the company allows travellers to organise last-minute group getaways at the drop of a hat. Launched just last year the growth this startup has seen correlates to the growth in tourism in the region, now the platform is available in major European cities such as Amsterdam, Paris, Madrid, Berlin and Sofia.
Vollo, a Croatian startups, and Talixo, based in Berlin and Krakow, are also changing the way travellers book and purchase online transportation. Vollo was created due to their belief that finding accurate information on bus bookings in most regions is often a complicated process. Vollo has simplified this by providing information on pricing and schedules for bus companies operating in the region, with an easy to follow site and secure payment services. Talixo pulls in both traditional taxis, private drivers and limousines to service ride demand and has grown by attracting corporate clients, looking for more sophisticated transport. The company recently closed a "high 7-digit" financing round with Deutsche Bahn Digital Ventures and Swiss investors this year.
The CEE boost in tourism has also launched startups centred around advanced technology and digital solutions. Dcs plus, from Romania, is committed to designing and developing IT solutions for the travel and tourism industry. They offer a range of software products covering all needs of a travel agency, regardless of size, business model or market. Designed by engineers and computer scientists, the startup brings new comprehensive systems to the professional community. Solutions and products range from web-based ERP (Enterprise Resource Planning) systems for travel agencies, helping travel professionals manage their workflow, to a CSBT (Corporate Self Booking Tool) designed to simplify the complex travelling process for the corporate customers so TMCs (Travel Management Companies) and corporations can focus on their core business.
The CEE region has also attracted international startup initiatives to partner with the regions industry players. One of Hong Kong's most successful startups, Tink Labs Limited, and its mobile travel solution handy, announced this year that it has partnered with Bucharest's Epoque Hotel to offer the app to hotel guests. The mobile solution combines the functionality of a personal smartphone and hotel services into one fully integrated device.
International partnerships, investments, and growth of CEE digital solutions, online platforms and innovative startups correlates with the increase in the regions ranking in global tourism and travel sector. The fact that seven CEE countries (Croatia, Estonia, the Czech Republic, Slovenia, Bulgaria, Poland and Hungary) are included in the top 50 European countries with highest visitors, provides fertile ground for startups in the travel sector.